Fillings for bedding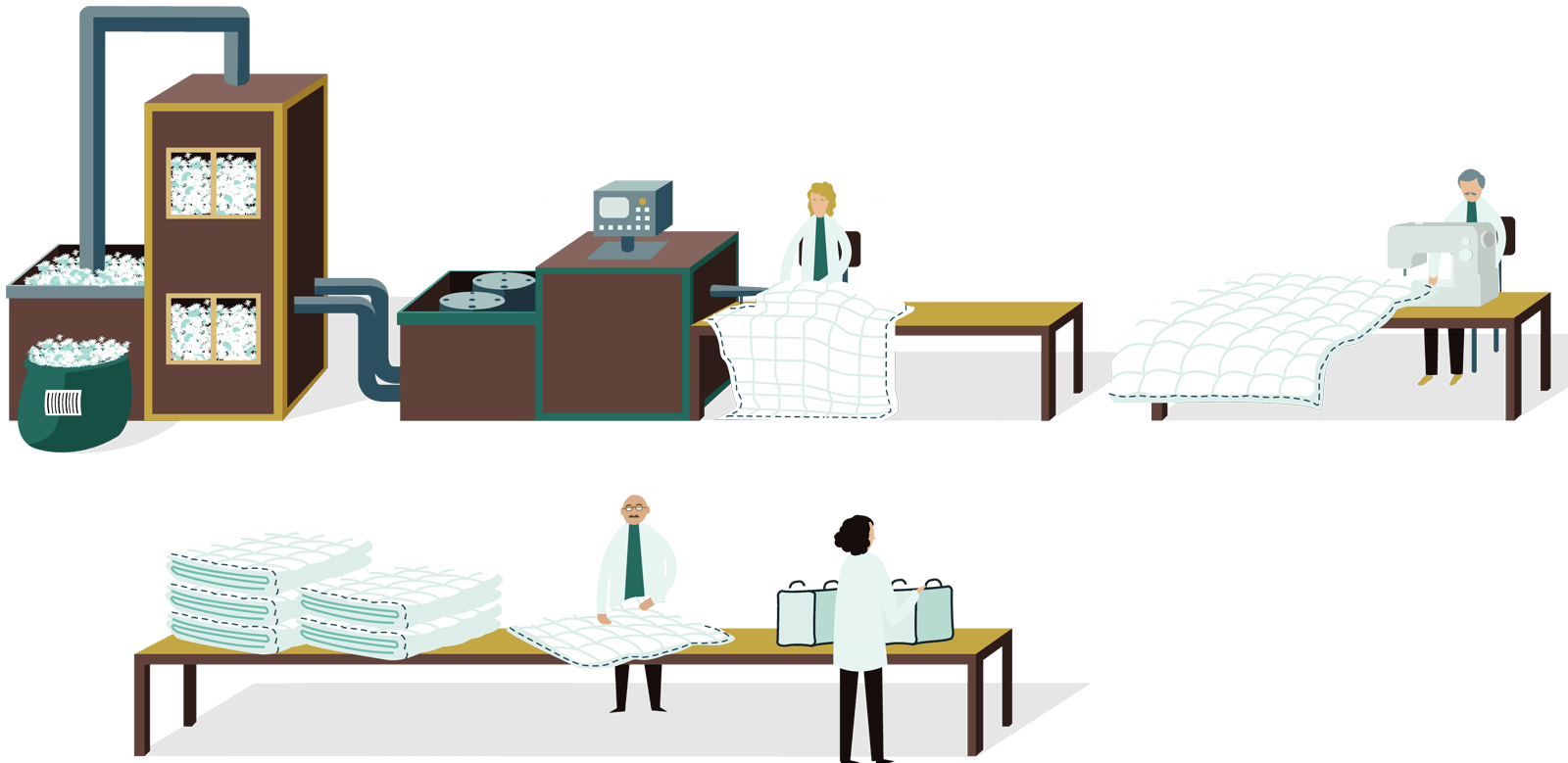 Our quilts and pillows are manufactured in our bedding department and are specially conceived to offer you a sound sleep.
Our soft down and natural fillings padded in the finest cotton fabrics ensure maximum comfort and durability.

Also this process is entirely carried out within our premises, thus ensuring promptness in sampling and manufacturing with a perfect quality control of our Made in Italy.

Services and products:
⇒ Quilts, duvets, pillows, toppers and other padded products for bedding and furnishing
⇒ Technical advice for the choice of fabrics and fillings
⇒ Customized articles
⇒ Down fillings or vegetable and synthetic fillings
⇒ Personalized packaging