Semi-finished products for clothings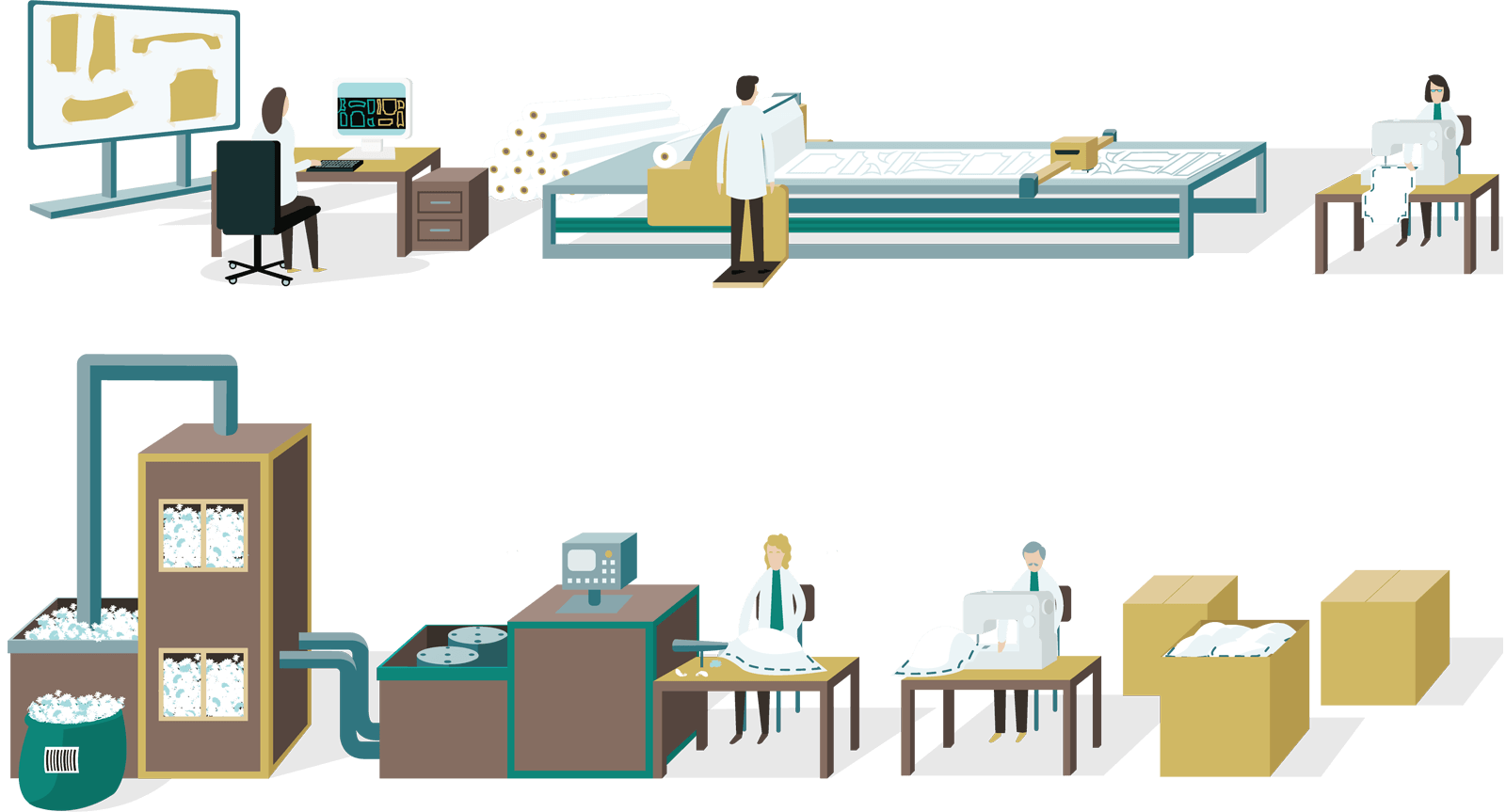 We make semi-finished parts of jackets for the most famous fashion brands. Thanks to our know-how we can offer the best solution for any kind of garment, combining lightness with thermal insulation.

The parts are entirely made in our factory, thus ensuring promptness in sampling and production and quality control of our Made in Italy.
Services:
⇒ Technical advice for the choice of fillings and fabrics
⇒ Digitized paper patterns
⇒ Automatic cutting
⇒ Down fillings or vegetable and synthetic fillings
⇒ Manufacture of semi-finished parts